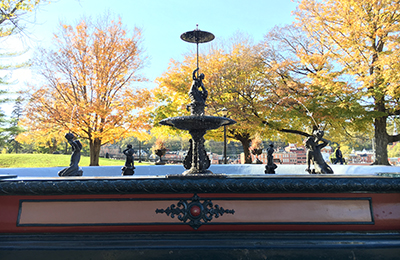 Grant Park is undergoing a $250,000 renovation project to give it a much needed facelift and cleaning.
To date we have received:
– $94,000 in private donations
– $50,000 In-kind pledge from the City of Galena
– $25,000 Worth of playground equipment from the Kiwanis
– $25,000 Basketball Court by East Galena Township.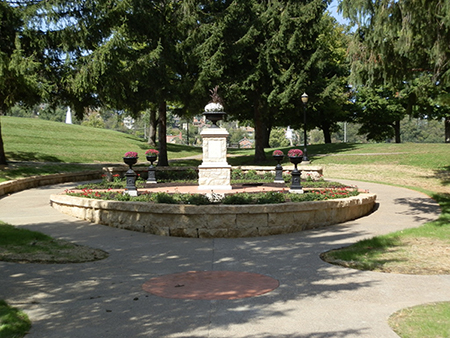 Together with our own $50,000 contribution, we are very near our original goal.
The jewel of the restoration is the Oval Garden, seen here in the final stages. The urn were donated by Terry Cole during a previous renovation of the fountain. During this project, they were re-purposed in the oval garden and at the entrances.
The monument in the middle will have plaques recognizing the major donors. The sidewalk was completely redone, and the limestone retaining walls added. A beautiful focal point of our park!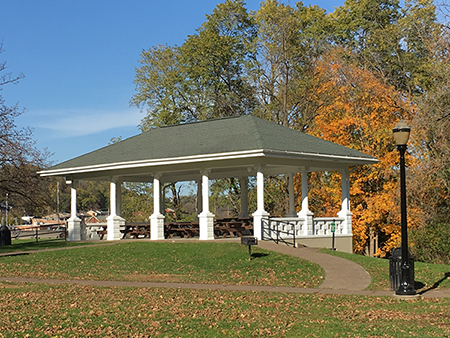 The Gazebo and Pavilion both received attention early on in our project, including:
– Upgraded electrical
– Paint
– New Roofing
– Upgraded plumbing (pavilion)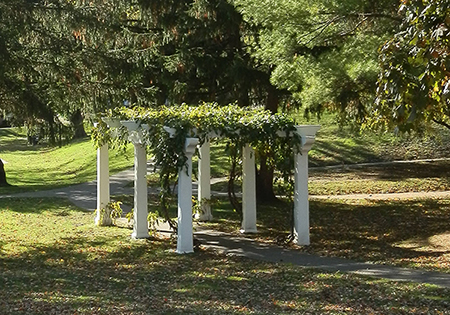 The Pergola was also restored, and new Wysteria vines added to replace those that had died.
22 trees that were either invasive or diseased and dying have been removed, and new trees planted in their place. The fountain received a new paint job and restoration work for damages.