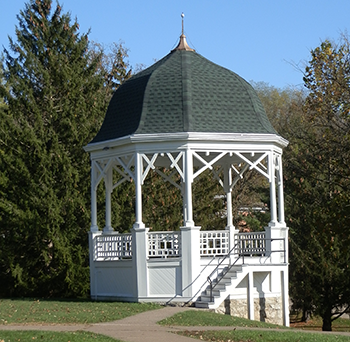 Gifts
Whether you live in the Galena area or just visit to enjoy the historic atmosphere, a gift to the Galena Foundation is a rewarding way to make an impact on the community.
Help us preserve the history, architecture and culture that are Galena, Illinois.  With the support of you and others like you, generations to come will be able to enjoy the splendid beauty of our favorite town!
All contributions, immediate or planned, make a difference now and in the future. The Foundation is a 501(c)(3) organization; contributions are tax-deductible.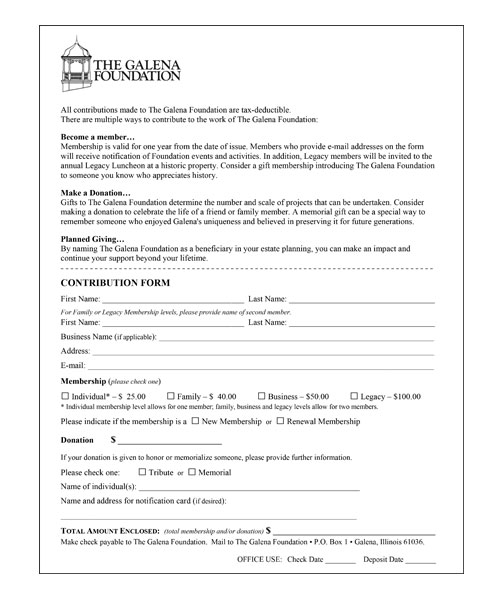 Tribute Gift
Honor a friend or loved one with a gift in his or her name. This is a special way to celebrate a birthday, honor an accomplishment, or provide a unique thank you.
Memorial Gift
Celebrate the life of a friend or family member. A memorial gift can be a special way to remember someone who enjoyed Galena's uniqueness and believed in preserving it for future generations.
Planned Giving
Planned gifts are typically made through a will or trust. By naming the Galena Foundation as a beneficiary in your estate planning you can make an impact beyond your lifetime creating a personal legacy.
Contribute
To make a contribution, please complete the Contribution Form and mail it with your check (payable to the Galena Foundation) to P.O. Box 1, Galena IL 61036.