Galena is home to a concentration of 19th-century architecture. Federal-style storefronts line Galena's Main Street, Italianate mansions perch on bluffs overlooking the Galena River, and some of the nation's finest Greek Revival architecture can be found here.
In 1965, Galena was one of the first cities in Illinois to pass a historic preservation ordinance. Just four years later, the Galena Historic District, which includes more than 800 buildings was listed on the National Register of Historic Places.
---
RuskinARC Galena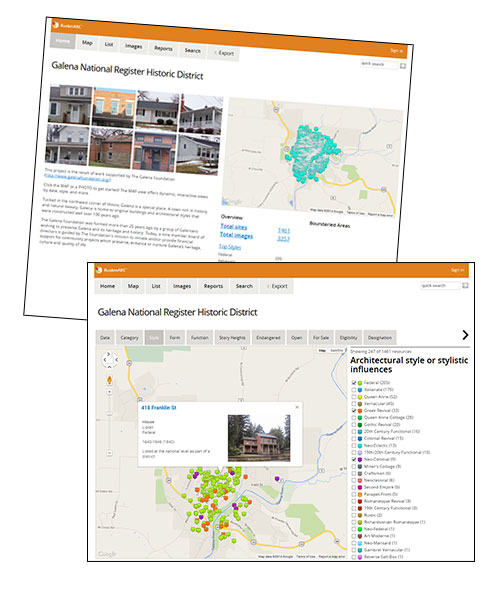 The Galena Foundation initiated and supported the development of a RuskinARC database to store records, pictures, plans and documents of Galena's National Register Historic District. This invaluable tool is used for preservation, planning and outreach.
The database is available online and is a searchable collection of photographs, architectural descriptions and historical information of more than 1,450 structures within the historic district.
The data currently available is based on a survey conducted by Ball State students and contains more than 3,250 photographs with multiple pictures of most structures. Information will be added to the database as it becomes available.
Visit Galena RuskinArc now at: http://www.ruskinarc.com/galena